Description
Scented Talcum Powder Sand Van Cat
Scented Talcum Powder Sand
Binding sand. 100% Bentonite. Natural and environmentally friendly product.
environmentally friendly. Its great absorption keeps the rest of the sand dry. Maximum odor
odor control. Very easy to use: Add enough sand to the tray to always keep 7 cm of sand in the tray.
always 7 cm of Van Cat litter in the tray. Remove litter daily and refill the tray
refill the tray until 7 cm is reached.
Features
Scented Talcum Powder Sand Van Cat
Reference

8699245856354

Weight

6 KG

Brand

Van Cat

Materials

Sand

Characteristics

Scented
Customer Reviews
Scented Talcum Powder Sand Van Cat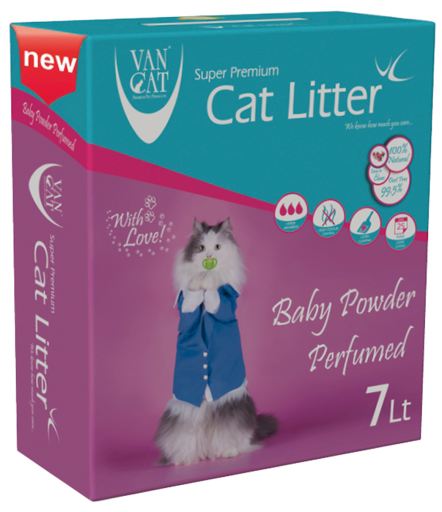 Tengo 2 gatos y llevo aos usndola. Cero olores... una maravilla
El producto es bueno, pero llegan las cajas rotas. En los dos ltimos pedidos que he hecho han venido rotas varias. En uno de ellos completamente rotas dos, me compensaron con puntos pero se caducan en 3 meses, y si haces pedidos grandes, para cuando vas a gastarlos ya no estn En el ltimo pedido tambin han llegado 2 cajas rotas. Menos que en el anterior y ni he reclamado. Llevo mucho tiempo comprando estos productos y antes nunca ocurra